Steve Ritchie
Professional Building Designer
Steve Ritchie is the founder and owner of Superior Designs and has been working in the home design industry since 1993.
Steve has over 25 years of experience with CAD software systems, design, and training of individuals.
He also has an Associate of Applied Science degree in Computer Engineering from Cincinnati State.
In 1993, Steve focused his talents and knowledge on the home building industry by joining the design services department of a leading regional truss and lumber company as a CAD Systems Integrator and Residential Designer.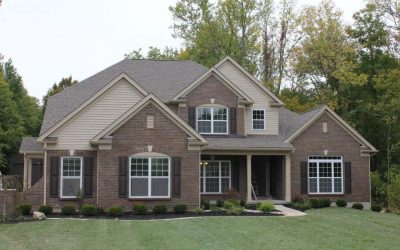 Company History
In 2004, Steve started Superior Designs as a part time business to help individuals and builders who were working with less than desirable home plans. Steve switched the business to a full time operation in 2009 when the economy caused his employer to pull out of the Ohio Valley region.
Staying active in his profession, Steve is a member of the American Institute of Building Design (AIBD) and the Home Builders Association of Greater Cincinnati (HBA). Steve also continues his professional training and education by attending various meetings, classes, seminars and conferences.
Steve is well respected by builders and other design professionals for his expertise, leadership, and insight in innovative design techniques..
Steve's greatest achievement to date is winning the People's Choice award for Favorite Home in the 2011 CiTiRAMA held at The Villages of Daybreak in Cincinnati, Ohio.